1
« on: July 14, 2018, 01:12:16 PM »
amazing game!

Thanks!
Also thanks to uugr,
who has recently played almost the entire game and has also provided some helpful feedback on some of the later sections. Turns out that some of the bosses in the game are way harde than I intended them to be, when I made them. And while I did beat all bosses when I made them, now that I have played them a bit again, I do see how the normal mode versions of them are definitely not appropriate for normal mode. I'll try to fix these problems once I have time for it, so it's not going to happen within the next two weeks. So if anyone intends to play this until then, maybe use the easy difficulty instead and
DO NOT
play on hard mode, on normal and easy you get distinct patterns, while on hard mode attacks are random.
How do I download this fangame? or is it not done?

You can get the game here:
http://heptaveegesimal.com/vvovov.html
Also a quick update, since my last post here: I have since then added a level editor.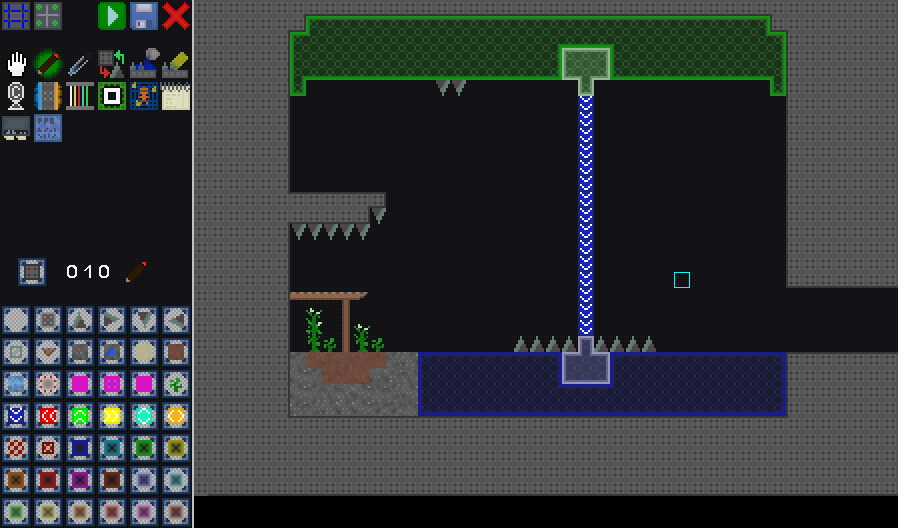 I did start making an editor guide, but didn't get around to finishing the section on the scripting language for this game. However here is the incomplete thing, if anyone wants to try it:
http://heptaveegesimal.com/vvovov/editor.html