1
« on: March 21, 2017, 04:30:24 pm »
Here's my new, semi-linear level, Hellhole. It is 5X10, and it has 20 trinkets. The layout is generally random, some parts are linear, some parts can be gone through both ways. It's as if 333333333 and Devious Dimensions had a baby.
Viridian awakens in the bottom of a haunted pit known as the "Hellhole"...
Can he save his friends and live?
screenshots: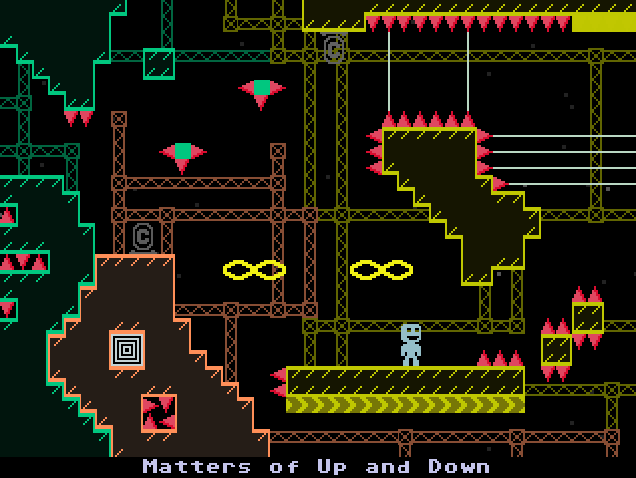 All feedback is welcome.
Note: Due to the non-linear property of parts of this level, there is a possibility that a glitch may have slipped through the crack. I you find any glitches, report them, and they will be fixed.
Edit: After retesting some of the scripts, some glitches have been found. These glitches do not affect you until you reach the final trinket room. I will attempt to fix them. Unless you somehow got 19 trinkets already, this will not affect you.
Edit 2: The scripts are fixed. The .zip file below is now the fixed version. If you overwrite the original, it may keep your save data for this level.
Edit 3: 9-14-2017: Fixed a few small things.