Additionally in this release, the game now supports loading custom graphics, sounds etc automatically, on a per-level basis.
Here's
my guide on Steam on how to make use of this new feature!
The game also now supports Unicode in the background. It doesn't include its own Unicode font, but you can find one I've made in the guide above, and include it with your own level. Here's a sample of it in action: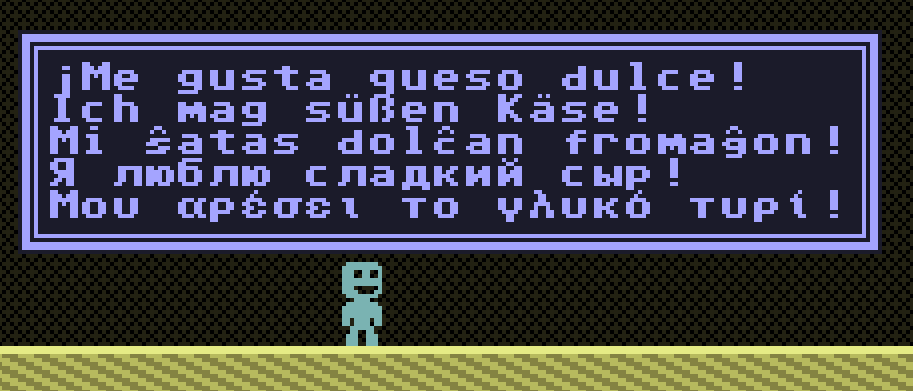 I hope this serves any level makers here well!